James McCormack, MA-LMFT, CCht, Rht, in Bremerton, Washington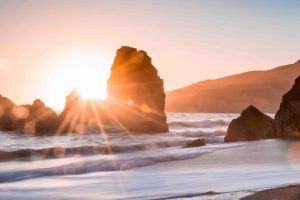 James McCormack is a Marriage and Family Therapist and a Certified Clinical Hypnotherapist who specializes in individual, couple, and family counseling and maintains a private practice in Bremerton, Washington.
Since 1986, James has been a lifelong student of relational and life stress and the effects it can have on the mind and the body. He is a retired US Navy Chief Petty Officer with 20 years of service operating in a diverse human resources environment; where he provided career, financial, performance, and motivational counseling to our Nation's finest.
James works from an integrative framework. This framework unites family systems therapy (relational-present), psychodynamic therapy (relational-past), cognitive behavioral therapy (individual-present), along with communication techniques so that your concerns can be most effectively addressed.
Formal Education, Training, & Certifications:
Masters of Arts in  Marriage and Family Therapy, NorthCentral University
Bachelor of Arts in History, Charter Oak State College
Diploma in Hypnotherapy; Hypnosis Motivation Institute
Bachelor of Arts in Psychology, Thomas Edison State University
Associate in Applied Science, Administration; Thomas Edison State University
Neuro-Linguistic-Programming Practitioner Certification, Association Integrative Psychology
Certified Clinical Hypnotherapist, American Hypnosis Association
Delta Kappa Honor Society, NorthCentral University
Legal Certifications and Licenses:
Licensed Marriage and Family Therapist LF61426876
Licensed Marriage and Family Therapy Associate MG60982950
State of Washington Registered Hypnotherapist HP60464333
State of Washington Business License #603-396-084
City of Bremerton Business License #31626
National Provider Identifier #1295254092
Professional Activities, Memberships, and Profiles:
Experience:
Licensed Marriage and Family Therapist in Practice (4/17/2023-Present)
Licensed Marriage and Family Therapy Associate in Practice (8/29/2022-(4/16/2023); Supervisor D. Rue, MS-LMFT
Marriage and Family Therapist-Intern/LMFTA in Practice (1/2018-8/29/2022); Supervisor L. Hanby, MA-LMFT
Certified Counselor/Registered Hypnotherapist in Practice (2016-2018)
Navy Chief Petty Officer/Personnel Resources Mgr/Financial Literacy Program Coordinator, Naval Hospital Bremerton (2010-2012)
Financial Counselor, US Navy (2001-2012)
Adjunct Career Counselor, US Navy (1998-2012)